Traverse City Golf & Country Club – Clubhouse Renovation & Pool House Construction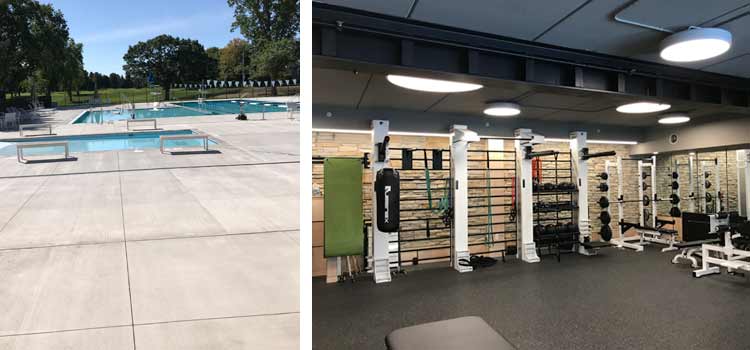 Project Type:
A new 2,390 SF pool house, including kitchen, locker rooms, and mechanical room and additions and renovations to the existing Traverse City Golf and Country Club, totaling approximately 10,000 square feet.  Our design scope included plumbing, heating, ventilating, air conditioning, interior and exterior lighting, power distribution, and fire alarm systems.
Client:
Cornerstone Architects
Start Date:
Design started in the spring of 2018.
Finish Date:
Construction was completed in early-summer 2020.