Bible Baptist Church Auditorium Lighting and Controls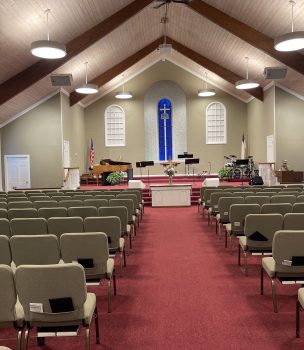 Project Type:
Replacing the existing lighting fixtures and controls with new LED, dimmable light fixtures, and lighting controls in the existing approximately 4,800 SF Auditorium.  Our design scope included interior lighting and lighting controls systems.
Client:
Bible Baptist Church
Start Date:
Design started in fall of 2020.
Finish Date:
Controls were installed in Winter 2021. Lighting installation was completed in summer of 2022.