St. Francis of Assisi Catholic Church Addition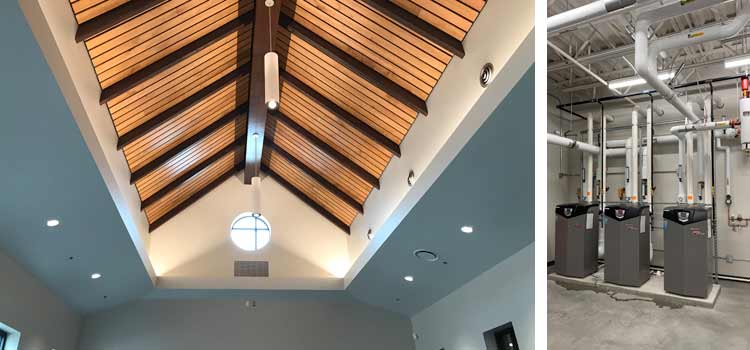 Project Type:
Construction of the new 29,160 square feet addition to the St. Francis of Assisi Catholic Church in Traverse City. The addition included a narthex, chapel family center, kitchen, offices, and future classroom spaces. Our design scope included plumbing, heating, ventilating, air conditioning, snow melt, interior and exterior lighting, power distribution, and fire alarm systems.
Client:
Cornerstone Architects
Start Date:
Design started in the spring of 2018.
Finish Date:
Construction was completed in early spring of 2021.