Great Lakes Energy – Additions and Renovations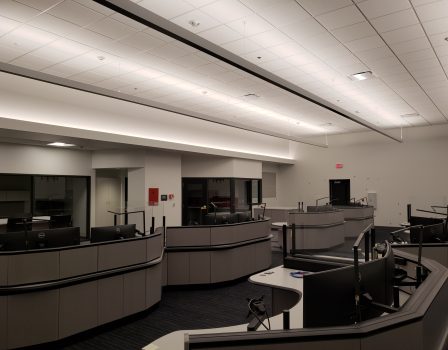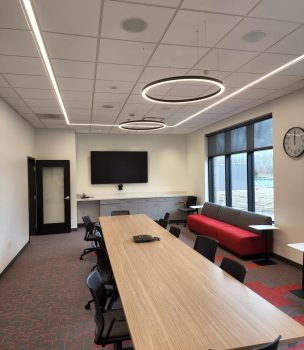 Project Type:
Additions and renovations to an existing 51,000 SF two-story office facility, and single-story warehouse facility for Great Lakes Energy.   Additions include a 33,000 SF multi-story office building, a 8,716 SF lineman's locker and office area, and a 67,000 SF vehicle parking area.  Our design scope included plumbing, heating, ventilating, air conditioning, geothermal heat exchanger, gas monitoring and emergency exhaust, in-floor heat and snow melt, interior, exterior and site lighting, power distribution, uninterruptible power supplies, emergency power (generator), fire alarm, communications, and security systems.
Client:
Neumann/Smith Architecture
Start Date:
Design started in spring 2020.
Finish Date:
Construction was completed in spring 2022.