Griswold Cottages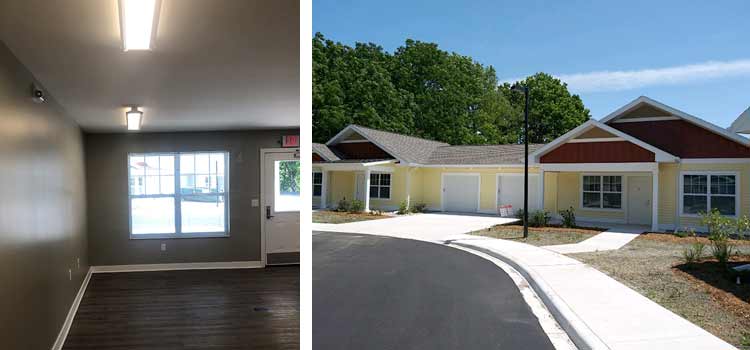 Project Type:
Construction of ten new senior apartments and a common community center in Hart, MI. Five total buildings were constructed, each containing a 1-bedroom apartment and a 2-bedroom apartment. One of the five buildings also contained community center and apartment office space. Our design scope included plumbing, heating, ventilating, air conditioning, lighting, power distribution and fire alarm systems.
Photo Credit: Kittie Tuinstra
Client:
Kendra C. Thompson Architects
Start Date:
Design started in mid-fall of 2018.
Finish Date:
Construction was completed in mid-spring of 2020.