Northwestern Michigan College Innovation Center/West Hall Renovations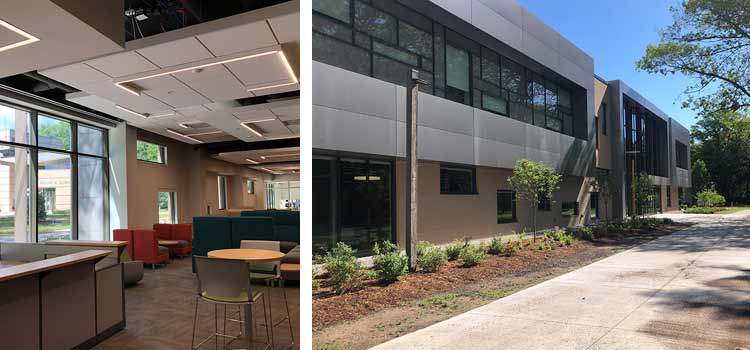 Project Type:
Additions and renovations to the existing Northwestern Michigan College's West Hall/Innovation Center, totaling approximately 65,900 square feet. Our design scope included plumbing, geothermal heat exchanger, heating, ventilating, air conditioning, under-floor air distribution, snow melt, lighting, power distribution, primary power distribution, emergency power generator, communications and fire alarm systems.
Client:
Cornerstone Architects
Start Date:
Design started in the fall of 2017.
Finish Date:
Construction was completed in early-summer 2020.